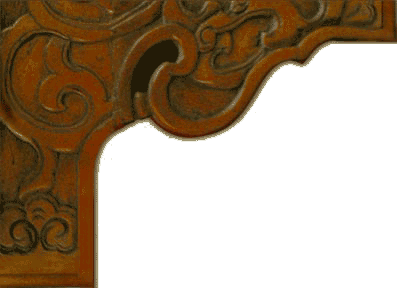 This page was last updated on: January 4, 2023
is located in the foothills of the 

Wasatch Range of Utah.  

Our dogs are lovingly raised in our home and 

enjoy a privileged life.   

Welshies want to be with and please their people. 

A super family dog and loyal companion, we adore them!

WELSH SPRINGERS are natural clowns and keep us smiling.  

They are a true medium size breed, generally weighing 

30-45 lbs and 17 - 19 inches at the shoulder; 

a great, easy size to live with!  

The wonderful temperament of this breed is what 

sold us on welshies.  Less 'hyper' than their 

English Springer cousins plus more sensitive 

and responsive than many other breeds.   

Adaptable and clever, Welshies are found happily competing 

not only in the show ring, but they also excel in 

Obedience, Agility, Rally and many are accomplished 

hunters, trackers and therapy dogs.   

This diverse breed is smart, heathly, active and 

very devoted to their family.  

Redsage:  

Showing dogs since 1981 

& Loving Welshies since 2003!







Please EMAIL me at 

Thanks!

Redsage 

Welsh Springer Spaniels






All photos herein are copyrite protected by Katherine Dahlstet.  They may not be copied, borrowed or used without express written consent.


Dexter & Dugan on the High Prarie

Redsage* Welsh Springer Spaniels

Happy...Smart...Loveable

*AKC Registered 

Puppies & Kids are a natural fit!

We are over the moon!  

Fudge is our first BIS winner and this honor at the prestigious Specialty show in Brazil 

is a genuine thrill!!!

WOW!!!!

This honor caps off his stellar performances which resulted in earning Grand Champion titles 

in 3 Countries!!!

Plus his FCI Int'l CH,  all before the age of 4!!!

LAUREL!

GCHS Redsage Hello Sunshine

OFA Good Hips, Normal Elbows, Thyroid & Eyes

Sire:  CH Bartay's Lil Bit Rock N Roll, BN   x    Dam:  CH Trystyn's Some Like It Hot At Redsage 

REEF!

CH Redsage The Sun Rises 

at Rechargeabullz

OFA Good Hips, Normal Elbows, Thyroid & Eyes

Sire:  CH Bartay's Lil Bit Rock N Roll, BN     

Dam:  CH Trystyn's Some Like It Hot At Redsage

Shown Winning the First Award Of Merit at the 2018 WSSCA National Specialty Over multiple Top 10 Welsh Springers!  

Thank You, Judge David L. Kittredge!!!

Such a thrilling day for this resilient young dog!!

MY HEARTFELT THANKS to his primary owners, Mike & Holly Hurst 

for all their love and patience, 

and to the skilled handling by the wonderful Julie Kay!  

Most importantly, Fudge is a super sweet fellow who is loved by all who meet him.  His silly, playful side is perpetually youthful, like so many Welshies!

We are grateful to have had him here for his time in the States and thrilled at his wonderful life in Brazil with Marcelo!

My PERPETUAL THANKS to her primary owner, Amy Herman !!! 

Handsome Mikado earned his Silver Grand Championship before his 3rd birthday!  This was followed with the wonderful recognition of BOS at the 2022 Westminster Dog Show!  He is presently ranked #3 WSS in Breed competition and  #2 in All Breed!!      

GCHS Juniper's Daylight Special, TKN            

OFA Hips Excellent / Thyroid - Eyes - Elbows Normal            

Sire: CH Redsage Legerdemain            

Dam: GCHS Redsage Hello Sunshine            

Owned by Barb Sells & Amy Herman            

Bred by Amy Herman & Katherine Dahlstet