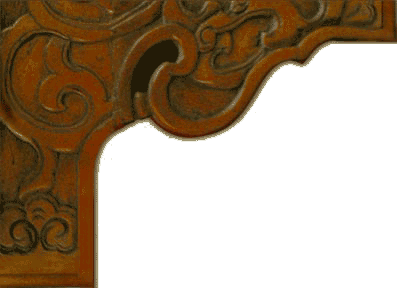 This page was last updated on: February 22, 2018
is located in the foothills of the 

Wasatch Range of Utah.  

Our dogs are lovingly raised in our home and 

enjoy a privileged life.   

Welshies want to be with and please their people. 

A super family dog and loyal companion, we adore them!

WELSH SPRINGERS are natural clowns and keep us smiling.  

They are a true medium size breed, generally weighing 

30-45 lbs and 17 - 19 inches at the shoulder; 

a great, easy size to live with!  

The wonderful temperament of this breed is what 

sold us on welshies.  Less 'hyper' than their 

English Springer cousins plus more sensitive 

and responsive than many other breeds.   

Adaptable and clever, Welshies are found happily competing 

not only in the show ring, but they also excel in 

Obedience, Agility, Rally and many are accomplished 

hunters, trackers and therapy dogs.   

This diverse breed is smart, heathly, active and 

very devoted to their family.  

Redsage:  

Showing dogs since 1981 

& Loving Welshies since 2003!







Please EMAIL me at 

Thanks!

Redsage 

Welsh Springer Spaniels






All photos herein are copyrite protected by Katherine Dahlstet.  They may not be copied, borrowed or used without express written consent.


Dexter & Dugan on the High Prarie

Redsage* Welsh Springer Spaniels

Happy...Smart...Loveable

*AKC Registered 

Puppies & Kids are a natural fit!

We are over the moon!  

Fudge is our first BIS winner and this honor at the prestigious Specialty show in Brazil is a genuine thrill!!!

WOW!!!!

This honor capped off earning Grand Champion titles in 

3 Countries 

plus his FCI Int'l CH,

all before the age of 4!!!

LAUREL!

GCH Redsage Hello Sunshine

OFA Good Hips, Normal Elbows, Thyroid & Eyes

CH Bartay's Lil Bit Rock N Roll, BN   x   CH Trystyn's Some Like It Hot At Redsage

Pictured at the 2018 Palm Springs weekend where she was twice 

awarded BOS for two 5 point majors!

At just 26 months she now has 91 of the 100 points 

required to earn her Bronze!  Go Laurel!!!

Laurel is a highly active, beautifully conditioned Welsh Springer.  

A happy, motivated girl in the ring, at home 

or bounding across the countryside!

COUNTLESS THANKS to her primary owner, Amy Herman 

and Much Appreciation to her handler, Catlin Cahill !!!

Beautiful Bette is a new Grand Champion!

GCH New Scotia Bette Davis 

    Owner/Handled all the way by 

         Kelli Zellmer !  BIG CONGRATULATIONS!!!

Now Kelli & Bette will be focusing on Agility and other performance events.  Brains and Beauty!

Owned by Kelli & John Zellmer 

                       and Katherine Dahlstet

        Born & Bred in Brazil by Dieter Gogarten 

                                                   & Marcelo Francelino

Sire:     GCH (AKC, Brazil & Argentina) 

                     & FCI Int'l CH Redsage Oh Fudge

Dam:    FCI Int'l CH Statesman Early Flyer

Bette has  OFA Excellent Hips, Normal Elbows, Thyroid & Eyes