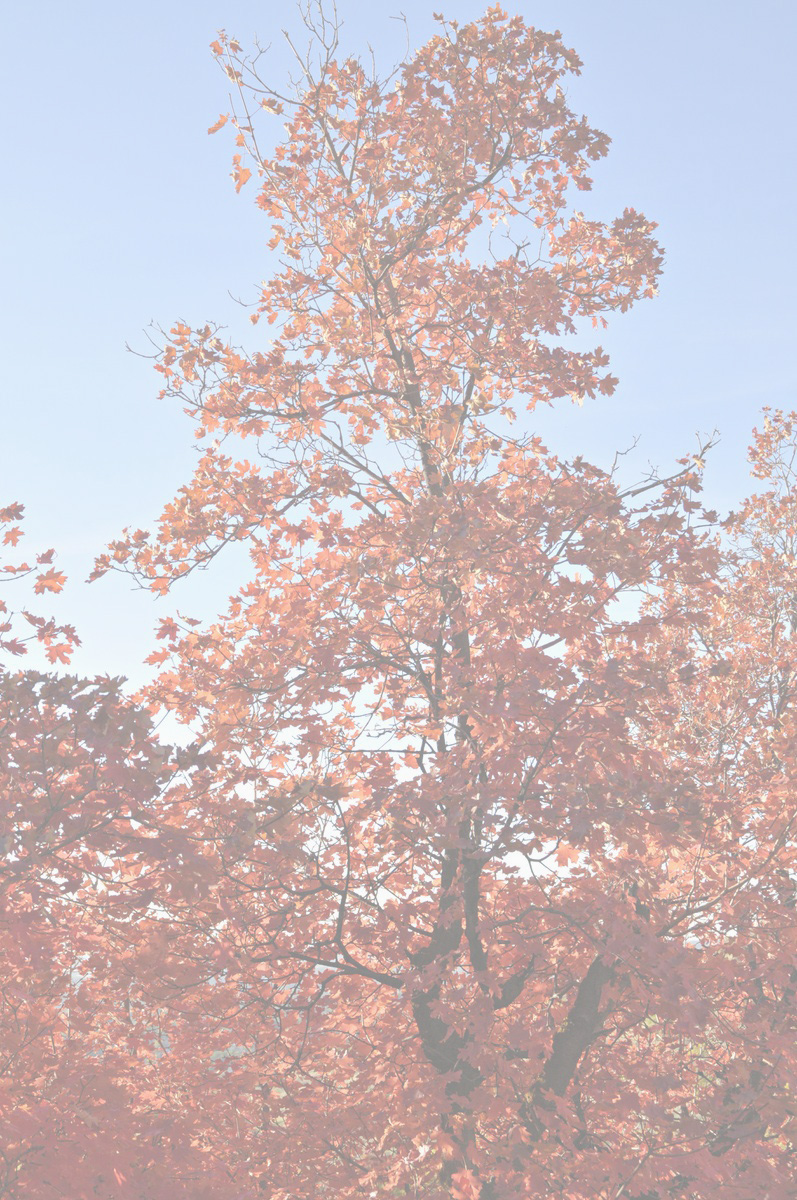 Tasha' Page

OFA Fair Hips

OFA Normal Elbows

CERF (Eyes) Normal

Tasha is low T4 Thyroid  (Therefore she is bred

only to dogs with a strong background of normal

thyroid test results in both the direct ancestors

and lateral family members.)

Tasha was selected for us by Kit Goodrich from a litter sired by her dog, Gavin.  We wanted a Welsh with an outgoing temperament and that is what we got!  Especially as a puppy and young dog, she was not bothered by shows, training classes, adventures around the neighborhood or to the park. 

Structurally sound and having a lovely side gait, Tahsa is strongly linebred on the Royailes dogs who are typified by solid bone, good conformation and a silly outlook.

Tasha is the class clown and a devoted companion.  In addition to her Championship, she now has a few points toward her Grand Championship.

She was bred in 2011, but did not produce a litter.  We may try again in 2012 for her second, and presumeably last litter. 

In Memorium

Tasha left us on 12/31/2012 after a valiant battle with a bacterial infection of the liver which caused extensive, and ultimately irrepairable damage.  She was just 7 years old and did not give any real indications of a problem until her liver was down to almost no function.  Such a brave, strong girl.

Tasha was a funny, funny personality from the time we met her.  She had a strong resemblence to her great sire, Gavin, in both structure and nature.  We call it 'the Goofy gene' and it was passed on to her puppies as well.

She was such a biddable young dog that for Sarah, in the hotly competitive Open Sr. Class in Jr. Handling, (equivilent to today's Master Class,) she stepped right into her roll as show dog and Sarah took several placements while Tasha was still a puppy.  Unheard of in that area of competition! 

Sarah also put all her points on her CH and finished her just a month after she had "aged out" of Jr's, when Tasha was just 1 month shy of her second birthday.

As a Mom she was incredibly dedicated.  Upon returning home from a c-section for just the last of 8 puppies, she did not leave the box for the next 7 or 8 hrs until I put a lead on her and walked her outside.  Attentive, devoted and  adoring throughout her time as 'Mother', she reluctantly weaned them at 8 weeks and still snuck in after that.

She became my dog as Sarah moved off to the University.  From then on, she was constantly by my side, kept herself between me and the other dogs and would follow me anywhere and everywhere.  It was Tasha who warmed the place on my bed where my feet would be every night until she passed. 

There was a poem I read once, which I cannot find, that talked about how dogs would wait at the Gates of Heaven even though they were told they could not go in.  But from time to time, when no one was looking, St Peter would whistle low and open the gate for them. 

Tasha will just be sitting at his feet until I get there.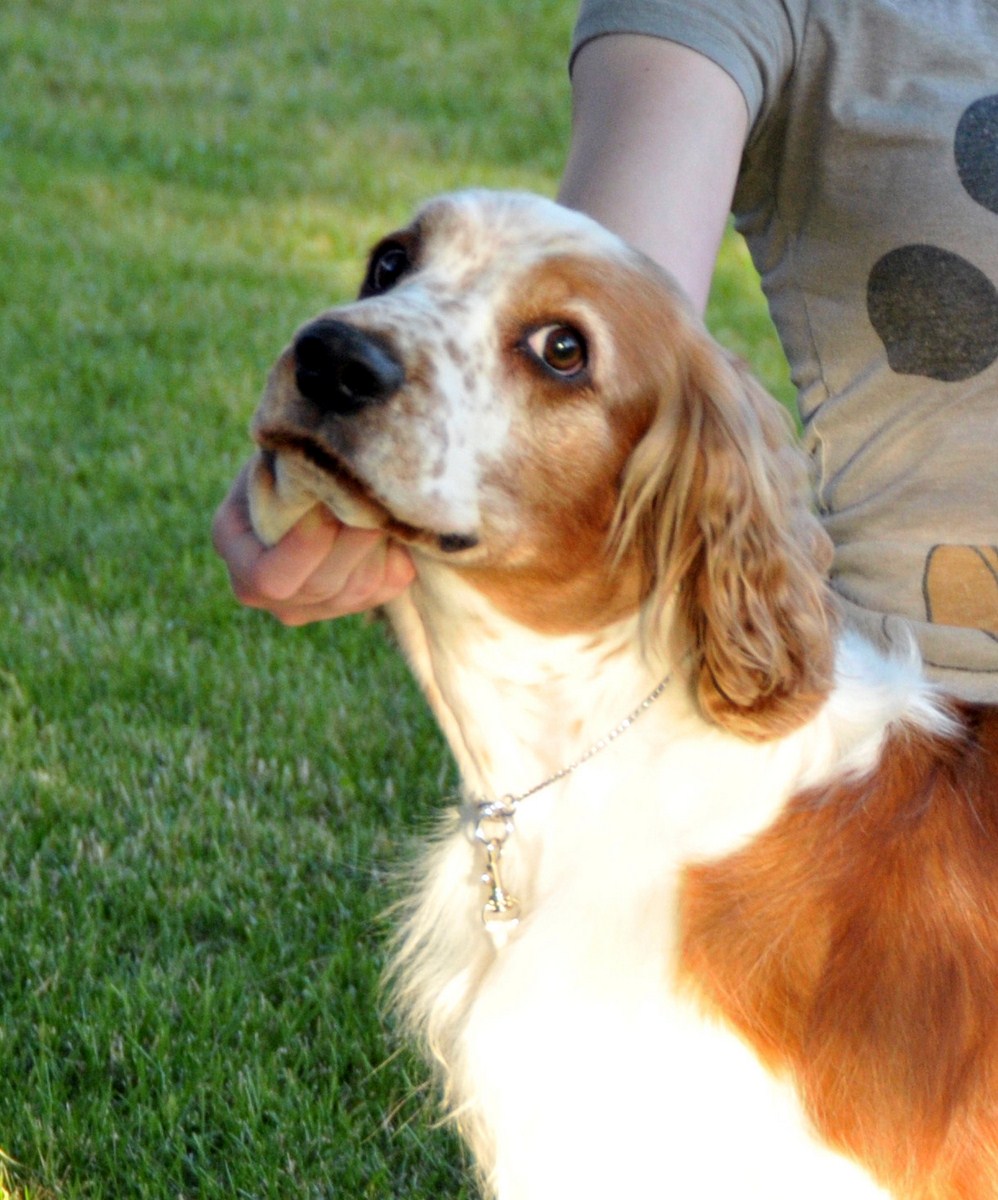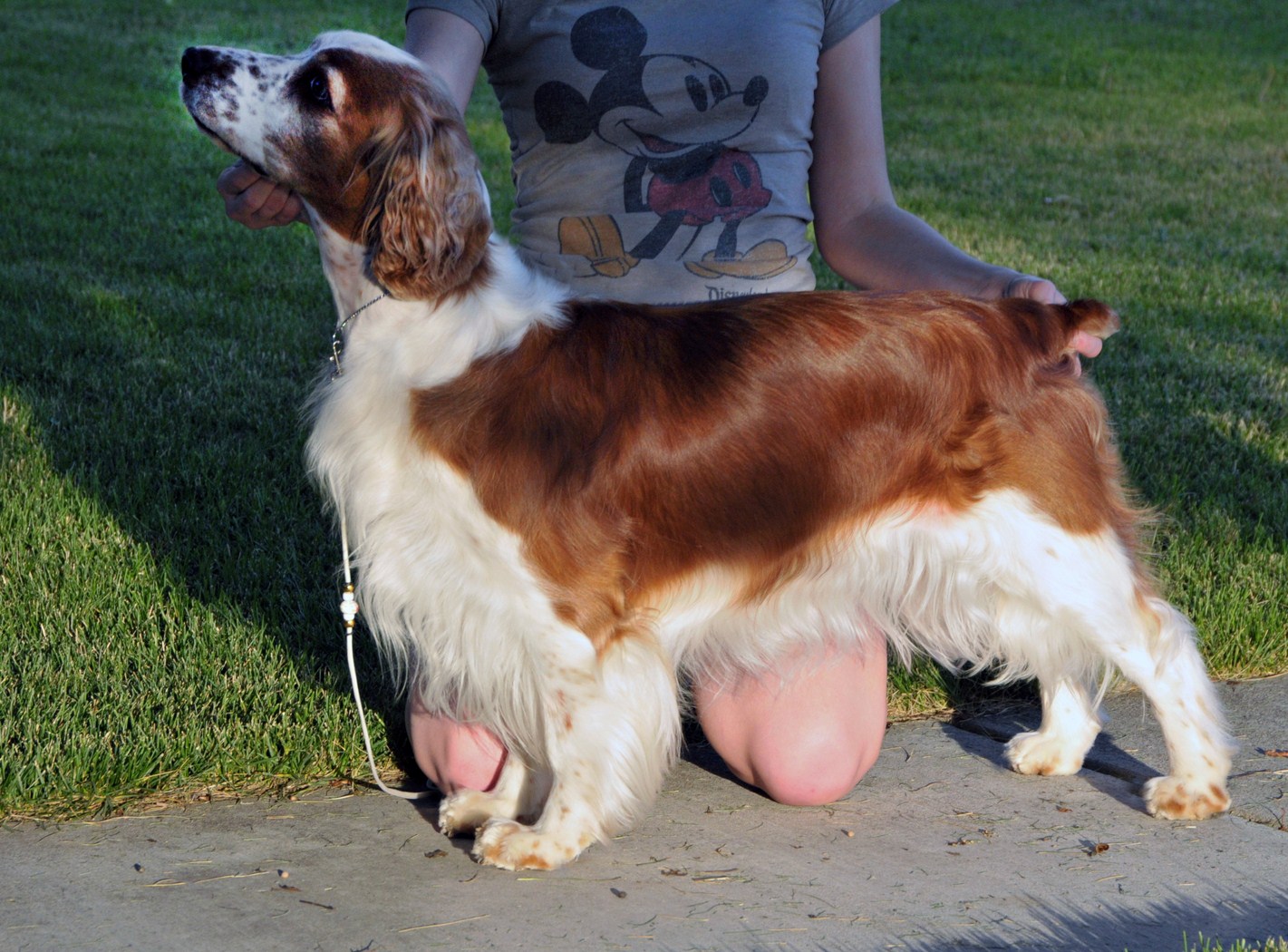 Above and below taken just a few weeks before her 7th birthday.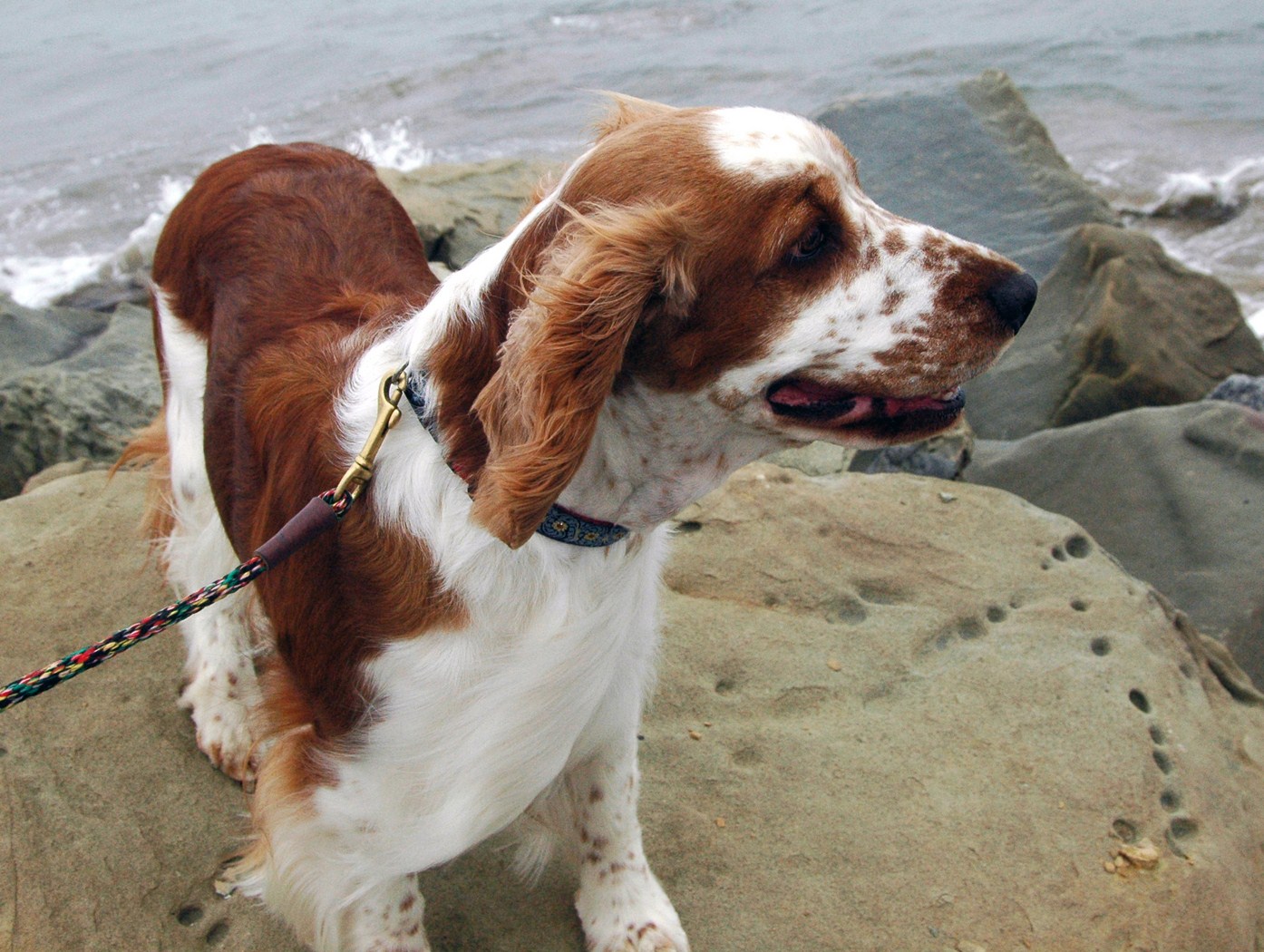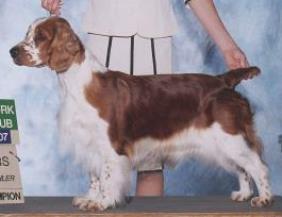 Below finishing her Champtionship at 2 years!