"REEF"

CH Redsage The Sun Sets at Rechargeabullz

OFA Good Hips, Normal Thyroid, Elbows & Eyes

b. 10/28/15

sire: CH Bartays Little Bit Rock N Roll, BN

OFA Excellent Hips, Normal Thyroid, Elbows, Cardiac & Eyes

dam: CH Trystyn's Some Like It Hot At Redsage

OFA Excellent Hips, Normal Thyroid Elbows & Eyes 

His bite is correct, testicles were down by 7 weeks and his temperament is wonderfully happy and outgoing.

There is so much to love about this boy and his potential in both the show ring and his hoped for contribution to the breed.  We are loosing the good bone, proper angles and solid toplines which are so important to type, structure and movement.  Reef has these and more!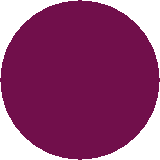 In the litter, he was called Beamer!

This is at 8 weeks

More info about the parents 

"Pick" of an amazing litter, this really handsome young dog finished easily collecting all his singles plus spares within a few shows.  Then we waited a couple of months for majors and he picked up a 5 and 3 point major over two weekends to finish.  

My VERY SINCERE THANKS 

to Margaret for "fostering" him for the summer 

and to Tina Secord Bunn of Rocksprings Kennel in Colorado for her stellar job of handling him to his Championship!

Photos from the 2018 WSSCA National Specialty where Handler Julie Kay guided Reef to the First Award of Merit!  Very big win for our handsome clown!!! 

Reef is a typically happy, playful young Welshie and full of promise!  He has a lovely head with a pleasing expression and nice dark pigment set on a good length of neck and carried well.  His shoulder layback and upper arm length are correct.  He could use more forechest per my preference, but his is fine, really.  

Reef has good bone, an absolutely super topline and the tail comes level off the back.  He has an excellent rear assembly with proper angles and strong drive.   Free and easy ground covering movement with correctly converging front and rear. 

Reef currently resides in Austin, TX with his primary owners, Mike & Holly.  For Stud Service inquires:​

Contact me by email at

or call 801-726-0176 

Outdoor photos at 20 months 

Indoor photo at left 22 months