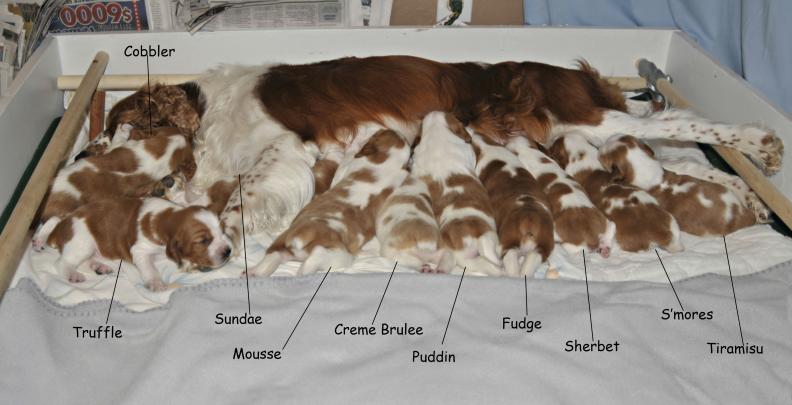 9/24 - 2 weeks and most are 2 lbs or more!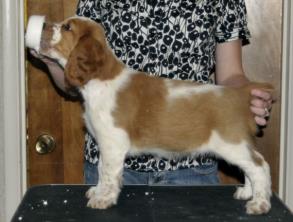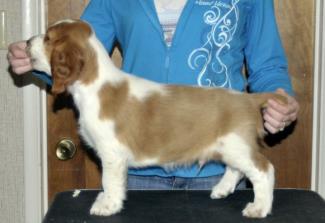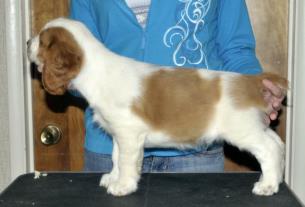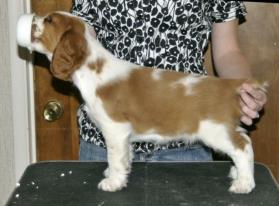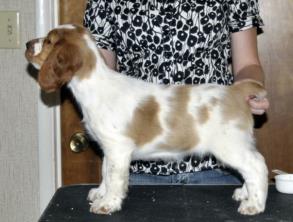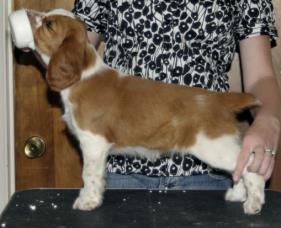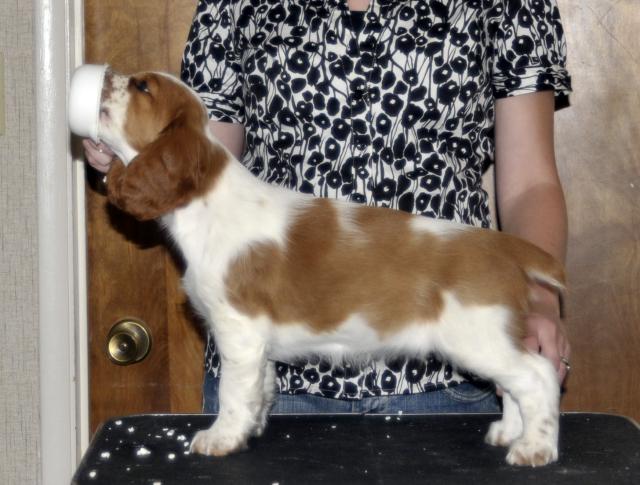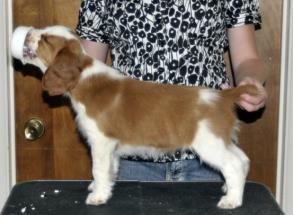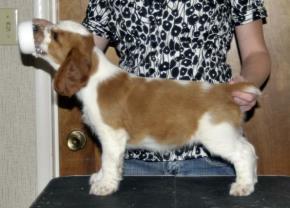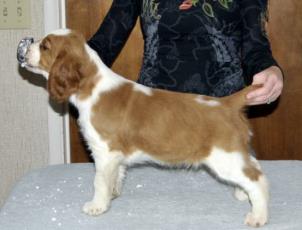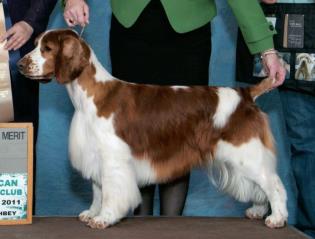 b. 9/10/11

5 Boys & 5 Girls
All Eyes free of Inherited Diseases

All bites Normal

All testicles descended

1 Umbilical Hernia

"Beans" 



(litter name Cobbler)
Redsage Barrio 

The Boys:













The Girls:
"Brulee"

Redsage Creme Brulee

"Chester" 



(litter name Mousse)
Redsage Chef Chester

(litter name Truffle)




"Bryn"
Redsage Truffle Canyondancer

"Decker" 



(litter name Puddin')
Redsage Chantelle Butterscotch Decadence 

(litter name Sherbet)




"Lilly"
Redsage Red Velvet

"Fudge" 


Redsage Oh Fudge

(litter name Sundae)



"Lolla"
Redsage Red Velvet

"Rocky" 



(litter name S'mores)
Redsage Elwyn S'mores

(litter name Tiramisu)



"Molly"
Redsage Cinnamon Twist