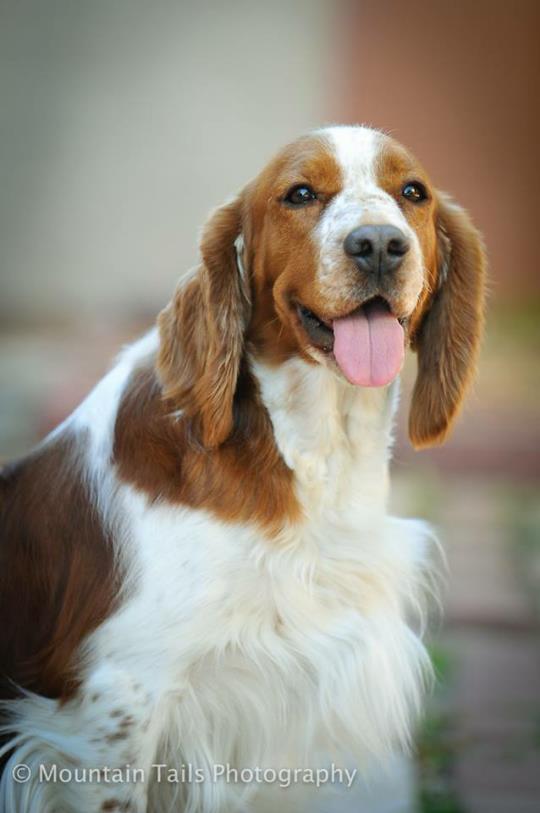 CH Redsage Truffle Canyondancer

F - b. 9/10/11

BRYN


   SR70019904
OFA Hips Good

OFA Thyroid Normal

OFA Elbows Normal

Bite normal

Eyes - normal per CERF as  pup - awaiting adult re-check to obtain CHIC #

Puppy Evaluation:  Lovely head with sweet expression, good front and excellent rear angles, decent depth of body and length of neck.  Might be a bit wide in front though carries herself up over her front and with a level topline. Best topline in the litter.  Second (inner) thigh muscle well defined.   Moderate body length and shorter in the loin than several siblings.  Nicely proportioned overall and very pretty side gait. 

Responsive temperament, attention seeking, enthusiastic and happy.  Energetic as are all in this litter.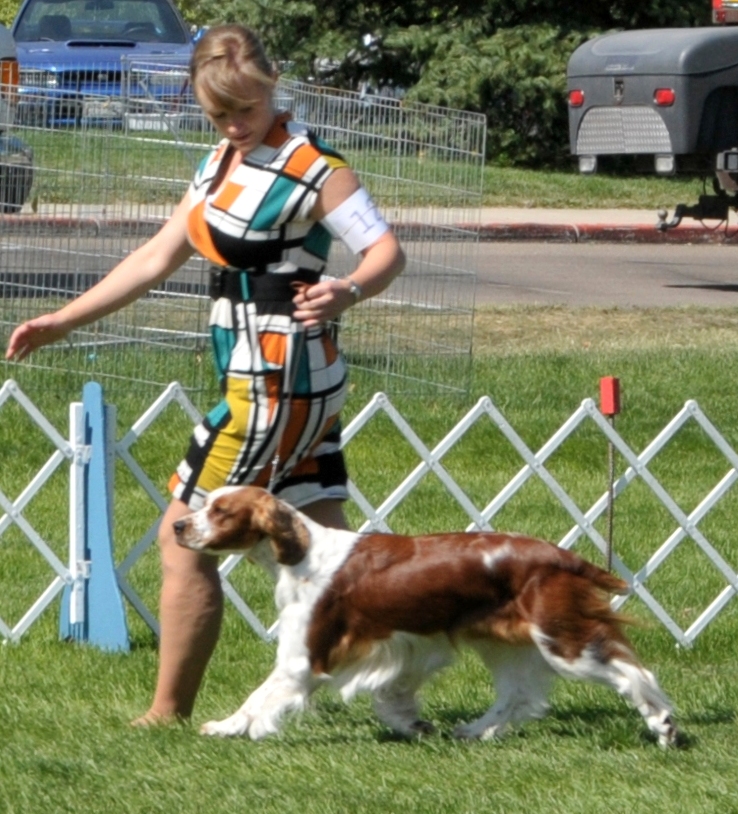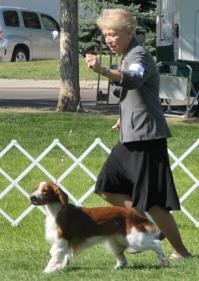 Another Mother - Daughter weekend in Greeley.

Kyra swept up 3 BoS's for 5 pts each

and pretty Bryn,  REDSAGE TRUFFLE CANYONDANCER

came up from Phoenix to win her first Major!

Kyra - left and above left    /     Bryn - right and above right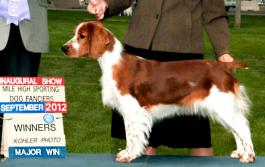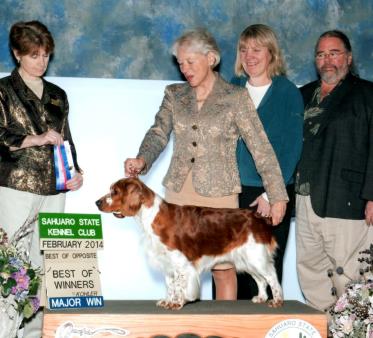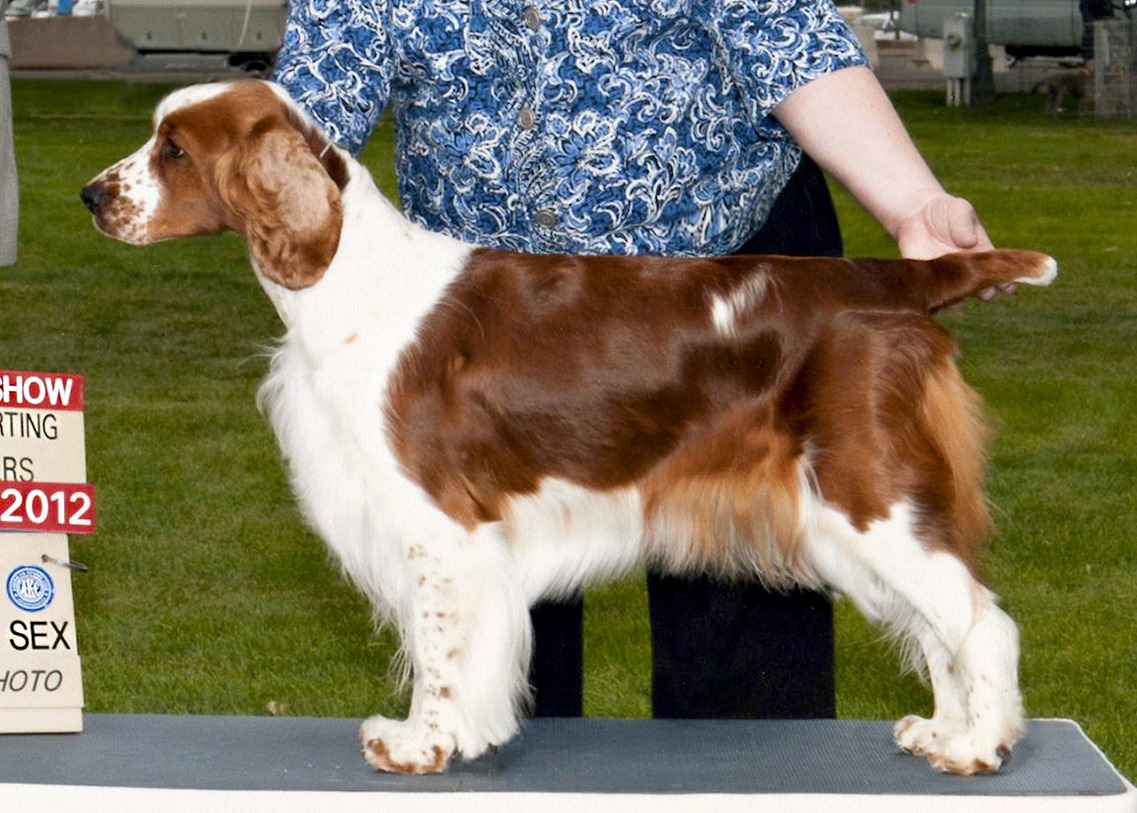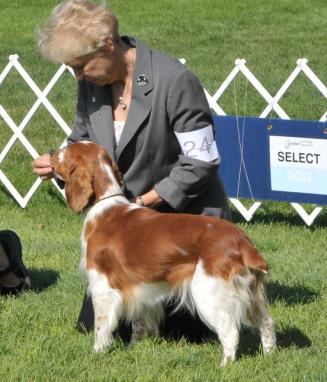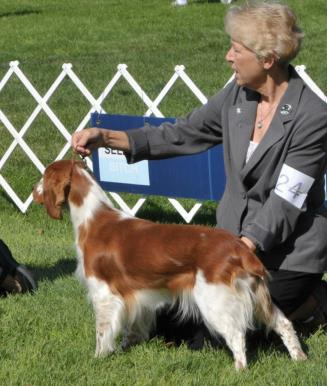 12 Mo. old Bryn

(photos on grass) from Greeley CO, Sept. 2012

Bryn's second Major at 2 1/2 years  ...she hadn't been in the ring for 15 months!

Love this photo ...she really wanted to get the toy the photographer tossed!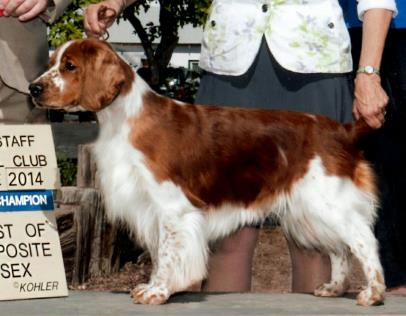 Sweet Bryn was shown for a few short periods of time with long gaps inbetween.  This did not stop the irrepresible spirit from sweeping up points easily, including 3 majors on her CH quest.  She is pictured above in her New CH photo at 2 years of age. 

Woo-hoo, Brynster!!

Bryn lives in Phoenix with Janet & Bill Fraatz and her Welsh Springer buddy, Colwyn.  Bryn is reportedly the Queen of the Castle, and a Pampered Poolside Princess.... lucky pup!  Her puppy-like energy and happy attitude endear her to anyone she meets. 

Bryn has been working on Agility training so may show off new talents soon!

We are also looking forward to her next roll as "Mom" and expect beautiful, fun loving pups when

the time comes!